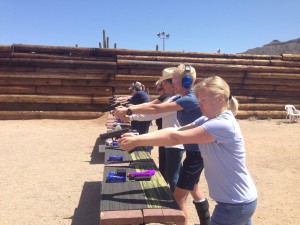 It's official – The heat is on and most likely here to stay!  With the mercury already reaching over 100, and the historical wane of interest in group classes during the summer, we have decided to NOT schedule any group classes in June, July and August.
We will, however, offer private sessions throughout our 90+ days of dry-heat.  Please contact us to schedule a date!   Send an e-mail to [email protected] to setup your private or group class.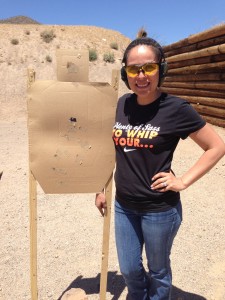 Just one more beginning group class this month, and it's this Tuesday, May 21st from 5:30 p.m. to 8:30 p.m.  If you would like to attend – drop us an email.
Big congrats to all of our "graduates"  from the April and May group and private classes.  You all did a fine job and we look forward to seeing you at our monthly practice matches (which, as a reminder, move to evenings during the summer months).   Always check the schedule for updates!
Until we see you again – stay cool and keep shopping for ammo. : )
~Kip