What an opportunity!
We were approached a few months ago by our local Sportsman's Warehouse (Baseline & Greenfield) in Mesa to hold a recurring seminar for women. They weren't set on a topic, so we came up with a class to teach women about firearm safety, primarily, and how to select their first gun.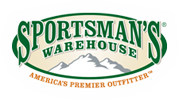 How's this for a name?
HerHandgun's Basic Pistol "Primer" – A Woman's Introduction to Firearm Safety
& Choosing the Perfect Pistol
Our first FREE seminar is tonight at 6:30 p.m. (I know … forgot to post on our blog … sorry!) and will be offered on a regular basis, bi-monthly, we believe. Will post the seminar dates on our FaceBook page in the future, so be sure to keep visiting us!  🙂
Seminar Specifics:
NRA Safety Rules
Definitions: Semi Auto vs. Revolver; Single Action vs. Double Action
Terminology / Parts & Pieces (Semi-Automatic Pistol and Revolver)
Pistol Operation
Ammunition Components & Calibers
Selecting a Pistol
Safe Storage
Educating Children
NRA's Eddie Eagle Program – http://eddieeagle.nra.org
NSSF's Project ChildSafe – Own it, Respect it, Secure it!  http://projectchildsafe.org/
Q & A Session
Grip Check
We look forward to this new partnership with Sportsman's Warehouse – who, btw, has always been very supportive of women and shooting.  Thanks SW!
And, I know we probably won't see you tonight, but maybe at the next class.
Until then..