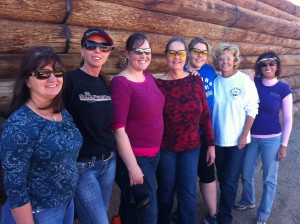 Happy February, friends!  Cannot believe that the first month of the year is already history.  It's gone by especially quickly for us because we have had so much new interest from women in the Phoenix area.
During two days of January, we took 11 students through our Basic Firearms Class.  We hope to see many of you graduates at our monthly practice sessions now.  You ALL did an awesome job and should be very proud of yourselves!  We know that a few of you have already purchased a new pistol, and just want to extend our help if you have any questions or need any guidance.  Finding ammunition has been problematic in the valley (and in the nation), but keep checking.  Shipments are slowly feeding into stores, but there is typically a limit to the amount you may purchase.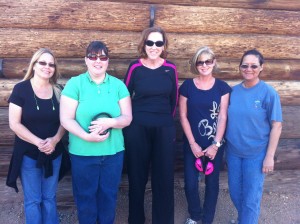 February is proving even busier for HerHandgun.  We have 3 Basic Classes scheduled; Feb 8, Feb 10 and Feb 17, and all are full except the 17th, which is almost at capacity.
So we're already planning for March.   We are on the calendar for March 2nd from 1:00 p.m. to 4:00 p.m. and March 9th from 8:30 a.m. to 11:30 a.m.  Give us a shout if you would like to attend one of those sessions – or better yet, send us an email to request an app.  [email protected]
Hope everyone has a great Superbowl weekend – and we look forward to seeing many of you at our practice match this Sunday!