March is off to a great start!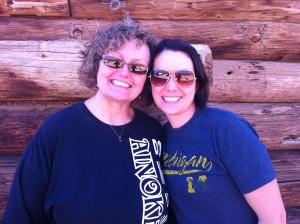 Moms & Daughters:  We  had a mother-daughter basic pistol class this weekend that was big fun (cannot think of a better way to spend some quality time with a loved one!).  Good thing we didn't get too competitive, as it would have been a close call as to who was more accurate!
March Matchness:  We were able to reschedule our monthly practice match to Sunday March 10th!   We didn't realize so many of our HerHandgunners would be bummed that today's practice was canceled due to the club's annual "Spring Steel Match".  Thanks for speaking up!  🙂  See you all next Sunday!