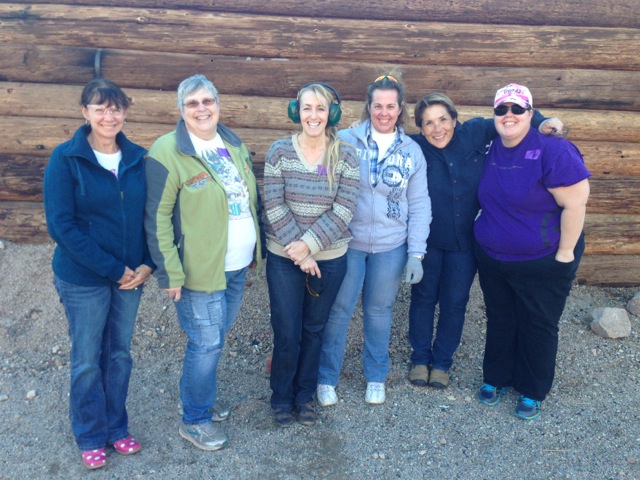 We just wrapped up our last two December classes over the weekend. Let me tell you, these women were some of the most excited we have seen all year – must have been the cooler, invigorating weather!  🙂
Saturday's class was so cold – we certainly appreciate the group being troopers and hanging with us for the entire session! Your attention to safety and detail was on fleek!  I can't believe I just used that term … Yes, I have a teenager.
Our Sunday class warmed up nicely (until the sun went behind the berm). And these women also did a fantastic job with both safety and execution. Congratulations all – we hope you will be back soon for our practice sessions!
As our year winds down, Debbie and I are counting our blessings.  We want to express our gratitude for and fondness of all the wonderful women who shoot with us each month in our practice sessions. Watching you progress over this past year has been so rewarding. Not to mention, it's been a ton of fun! We feel such a close connection to you all.  And we're excited to see some of your friendships tighten through our gatherings too. #Handcuffs  🙂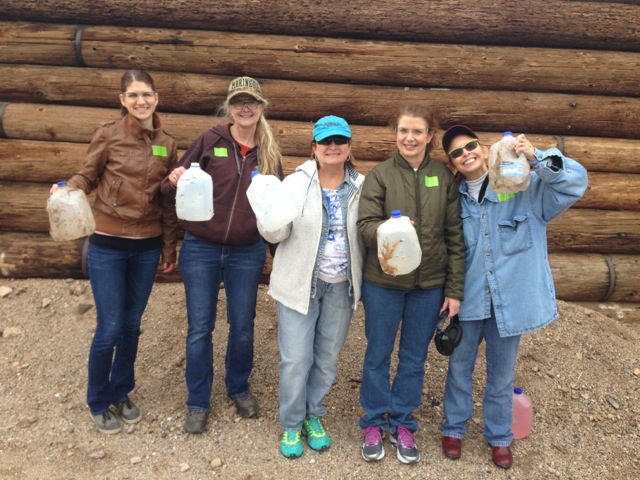 In addition to our "regulars", we are extremely honored to have met such diverse, intelligent, powerful, and eager-to-learn women as we have this year in our classes!  Our favorite part about our Basic / Introductory classes is hearing your stories about why you want to learn to shoot and what your background is. It's kind of ironic in that you are all unique, yet your stories are not so different. #CommonThread
All of you should give yourselves a HUGE pat on the back for taking that first (sometimes intimidating) step to learn how to shoot and/or making the commitment to practice your pistol skills regularly. We hope you continue to develop your talent, whether with us or somewhere else; Because Deb and I know that shooting is an extremely useful skill / practical hobby that can empower, entertain, and challenge you for the rest of your life.
Happy Hanukkah, Merry Christmas and Happy Holidays to all of our HerHandgunners! May your Season be peaceful and filled with the love of family and friends.
Check out some of the new shooters that came through HerHandgun this year: